Free DVD *during COVID-19!
Free for all teachers & students
Simply join our mailing list to receive your FREE* DVD.
You'll receive: MUSIC FOR THE CLASSICAL BALLET DVD LESSON.
Packed with over 23 example exercises – all as a thank you for becoming a supporter of PaceBallet.org
Complete the form below and keep an eye out for your FREE DVD.
FREE DVD Lesson Details:
The original 4 record album prepared by Peggy Willis that was used for daily classes that she taught at Texas Tech University where she was a professor for over 32 years.
Includes Intermediate Level Sample Exercises
Music for the preparatory foot exercise, barre exercises, center exercises, adagio & allegro movements for center floor work used for jumping and traveling across the floor movements.
Concludes with an ending port de bras with reverence.
*** One FREE DVD lesson per household.***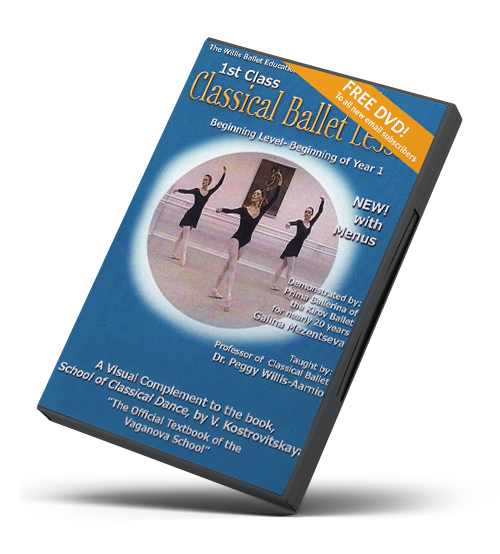 FREE DVD SIGNUP
Simply join our email list and we will send you your FREE DVD!
Love the Free DVD?
Ready to Learn more?
Pick up the rest of the library here.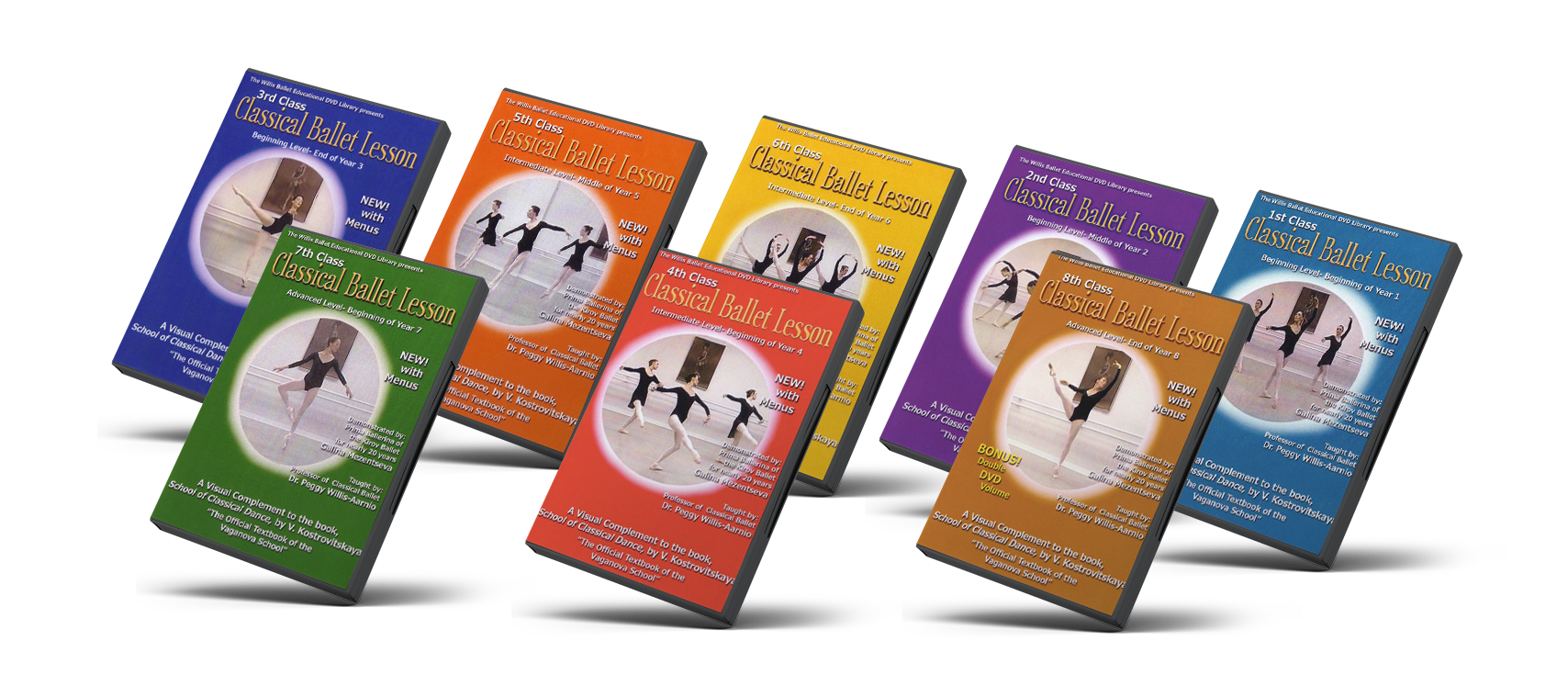 The Willis Ballet Educational Video Library – Demonstrated by Galina Mezentseva – Prima Ballerina of the Kirov Ballet for nearly 20 years.