Awards & Honors
Willis-Aarnio received Texas Christian University's Alfie Special Achievement Award for her choreography in Gilbert and Sullivan's ballad operetta, Patience.
In 1998, she received the "Woman of Excellence Award in the Arts" from the YWCA, City of Lubbock, Texas.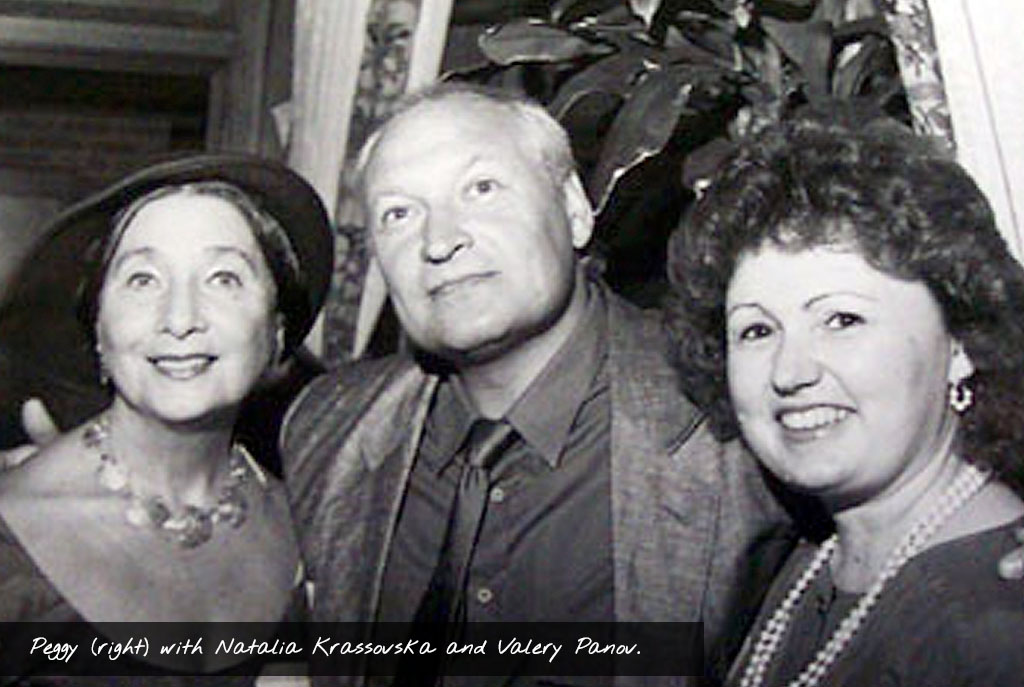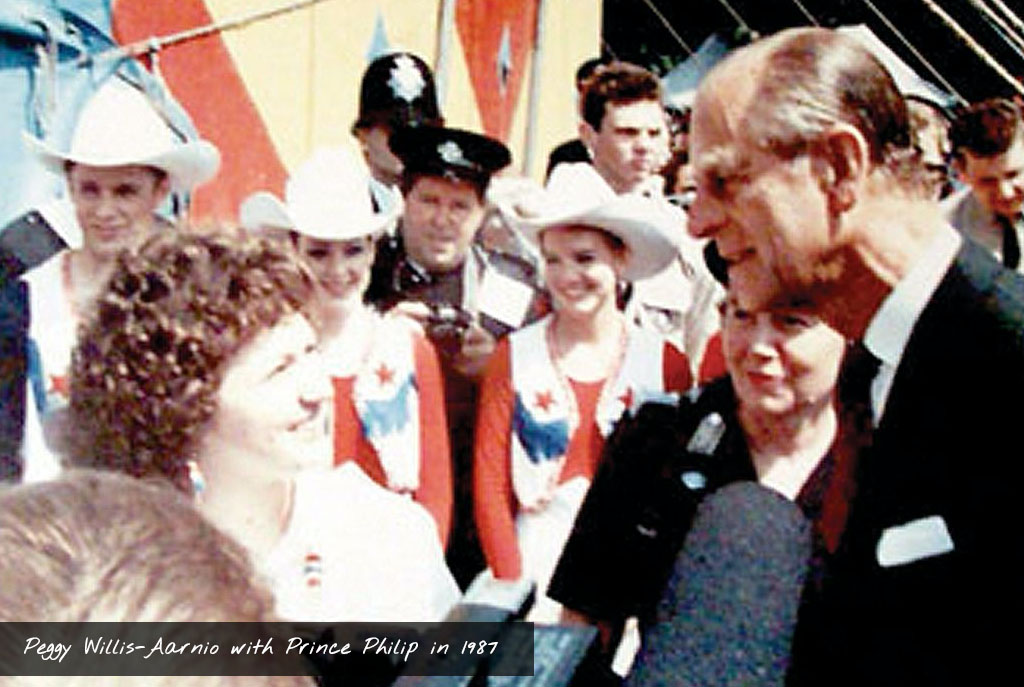 Queen Elizabeth & Prince Philip.
Willis-Aarnio held the honor of being the first American to choreograph a new classical ballet work for several top Russian Companies in Saint-Petersburg, Russia. She was an honorary member and North American representative of the Society of Russian Style Ballet. Her ballet company, The Willis Ballet, toured England in 1987 and performed for Queen Elizabeth and Prince Philip.
Dedication & Rewards
Willis-Aarnio was the only American to be certified to teach the Vaganova classical ballet training program outside of Russia, a rare achievement for anyone to achieve in their lifetime. Peggy and her sister Sheila Willis Kleiman produced The Willis Ballet Educational DVD Library which also includes Classical Ballet music for the ballet lesson, to be used as companion to How to Teach Classical Ballet Books for Teachers who want to learn Teaching Method.
They are educational DVD/videos showcasing Galina Mezentseva's training which lead her to becoming Kirov's Prima Ballerina. ″One of the most significant educational ballet videos of our time. And, Mezentseva turns a mere ballet lesson into a Work of Art!″ Olga Rozanova − Dance Critic, Professor and Dean of the Faculty of Ballet, Choreography and Methodology, St Petersburg, Russia.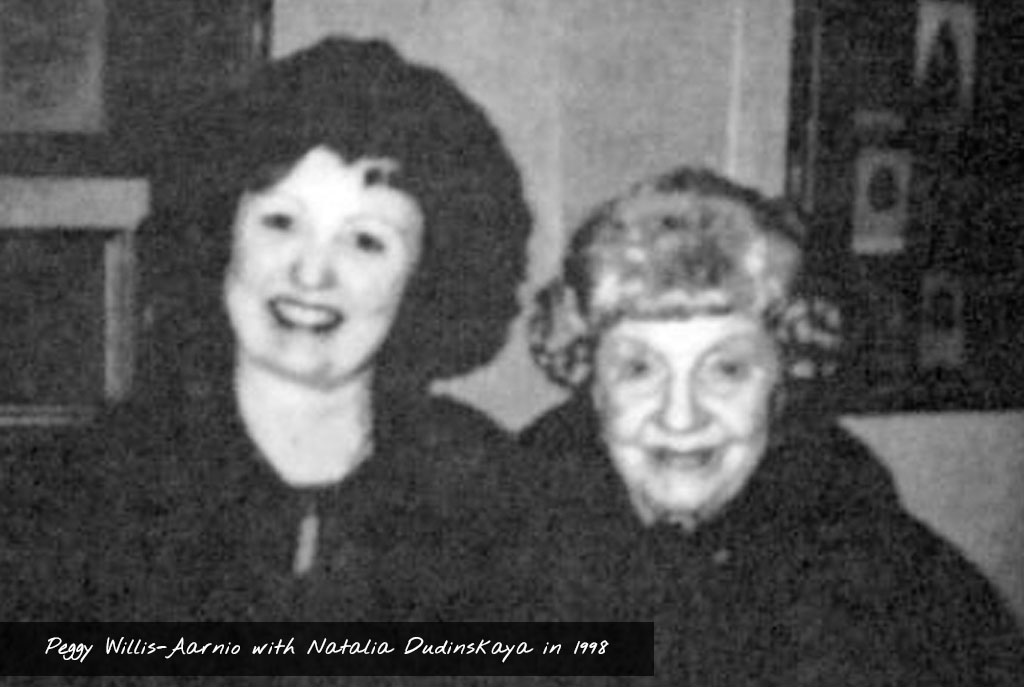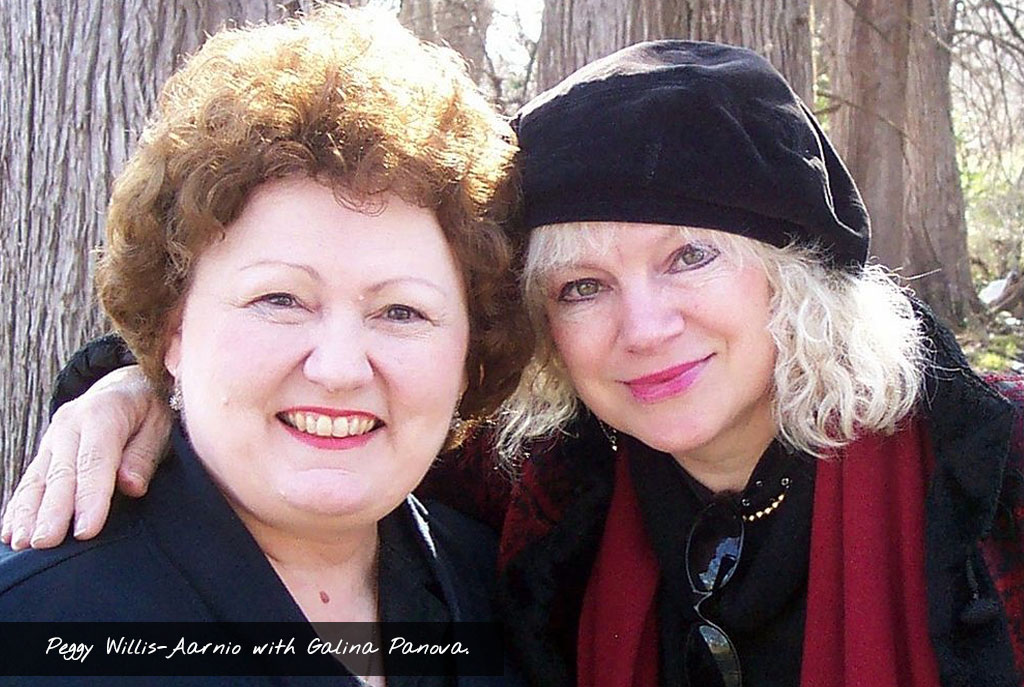 Performance Measured
Peggy Willis- Aarnio published the book ″Agrippina Vaganova (1879- 1951) —Her Place in the History of Ballet and her Impact on the Future of Classical Dance–.
She also produced numerous educational materials throughout her 32 years as a professor at Texas Tech University.