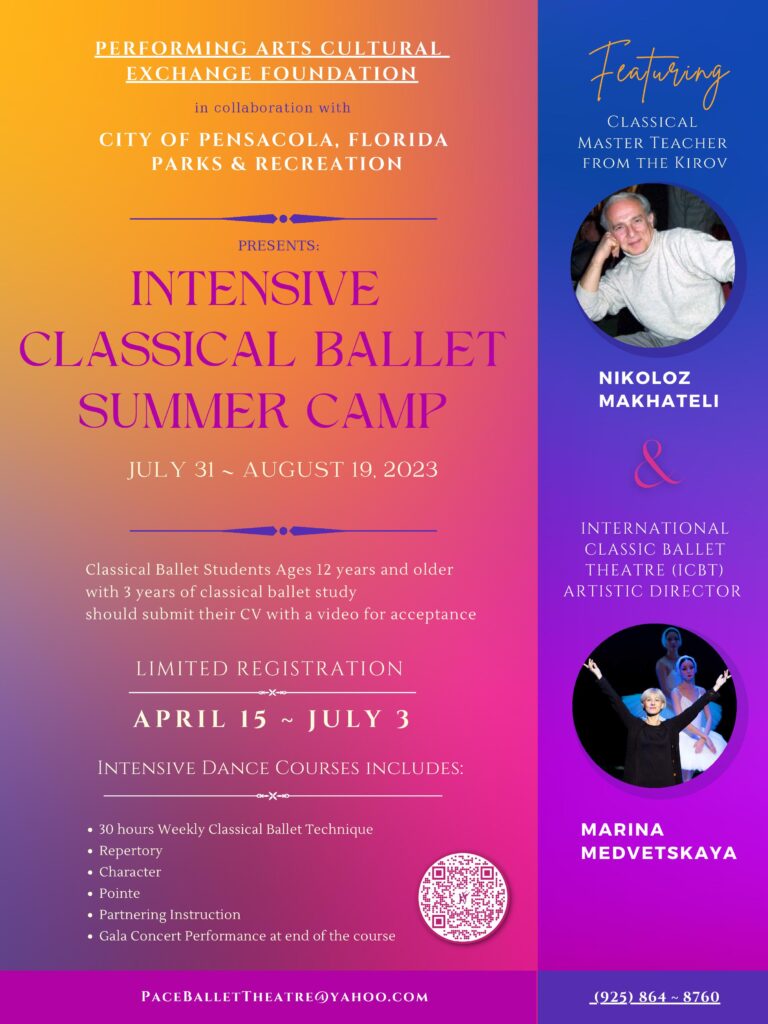 INTENSIVE WEEKLY TUITION COSTS:

Due to a generous donor, we've been able to reduce summer camp costs:
1 WEEK SESSION FEE ~ $1,750 $500


2 WEEK SESSION FEE ~ $3,550* $1,000


3 WEEK SESSION FEE ~ $5,350* $1,500

Each week includes 30 hours 9:30AM to 3:00PM daily instruction for Master Teachers of Kirov/ Vaganova Training.
Transportation to and from hotel included for out of town students. Hotel information available upon request. Cost of hotel is not included.
DEPOSIT: To reserve space for a student 25% payment
(due on July 15, 2023)
REMAINDER BALANCE PAYMENT DUE: July 31, 2023
*If your student is gifted, please contact us about scholarship information – paceballettheatre@yahoo.com